Autumn Pear Bread. This Autumn Pear Bread, Iis so full with flavor and the blend of mixed nuts with pears is so damn sexy! Great to go for breakfast, this Autumn Pear Bread can also be a delicious coffee or tea-time choice. Autumn Pear Bread. click here to see more like this.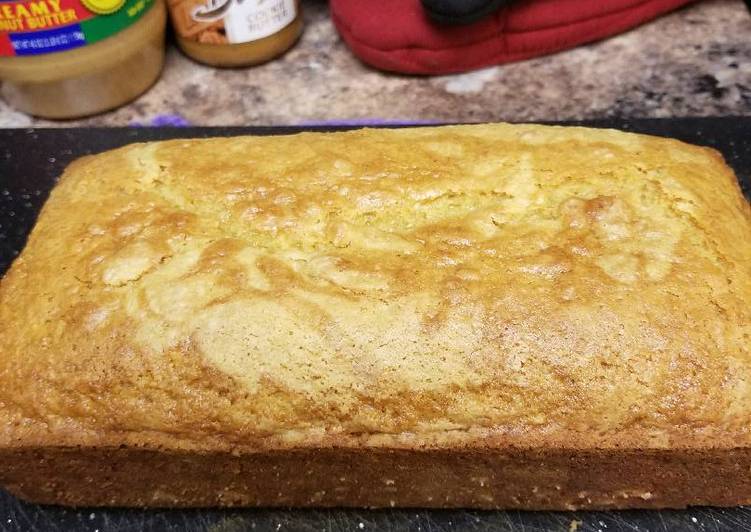 Use ripe pears to make this delicious Autumn Pear Bread recipe made with White Whole Wheat Flour! Minced some ripe pears and had a tasty treat. No other adjustments were The bread was a bit bland though, no pear taste. You can have Autumn Pear Bread using 11 ingredients and 8 steps. Here is how you achieve that.
Ingredients of Autumn Pear Bread
It's 2 cups of flour.
Prepare 1 cup of sugar.
It's 1 tsp of baking powder.
You need 1/2 tsp of baking soda.
Prepare 1/2 tsp of salt.
It's 1/8 tsp of ground nutmeg.
It's 1/2 cup of butter or margarine.
It's 2 of eggs.
It's 1/4 cup of buttermilk.
You need 1 tsp of vanilla extract.
It's 1 cup of finely chopped peeled ripe pears.
It would be good with a bit of jam or with milk. Pears give these little loaves delicious flavor and help keep them nice and moist. They're great to wrap up in plastic wrap and give as gifts. Autumn Spice Pear Cobbler is made with sweet pears and a simple spiced cobbler topping.
Autumn Pear Bread instructions
In a large bowl, combine flour, sugar, baking powder, baking soda, salt, & nutmeg. Cut in butter until it resembles coarse crumbs..
In a small bowl, beat eggs, buttermilk, & vanilla. Stir into dry ingredients just until moistened..
Fold in pears..
Pour into greased 9x5 inch loaf pan..
Bake at 350 for 55-60 minutes or until toothpick inserted into center comes out clean..
Cool in pan for 10 minutes. Remove from pan. Slice & Serve immediately..
Tip # 1: You can use gluten-free flour cup for cup. The kind I use is a mixture I found on Pinterest. The ratio is 1 cup corn flour to 1 cup Brown rice flour to 1 cup cornstarch. I use it just like regular flour in most recipes. Without adjustments in measurements..
Tip #2: You can make dairy free buttermilk, by using soy milk (or your favorite kind of milk). First add 1/4 tbsp of white vinegar or lemon juice to the measuring cup. Then add enough milk (of your choice) to reach 1/4 cup. Stir. Let sit for about 2 minutes. Then it's ready to use. The ratio is 1 tbsp vinegar/lemon juice per 1 cup of milk..
It's everything you could ever want in a fall dessert! My spice drawer gets a good workout in the fall. This quick bread is baked up with fresh pears and spices and will be your new favorite I love quick breads, and this Pear Bread is no exception! Fresh pears baked up with cinnamon and nutmeg. Download Pear bread images and photos.