Red Wine Pear Cheesecake. Serve red wine poached pears with some mascarpone cheese, or whipped cream or a scoop of vanilla ice cream for an impressive dessert. I remember eating my first poached pear when I was little, and wondering whether those gorgeous deep red pears were doused in the same candy as candy apples. Red wine adds a grown-up fruity flavour to this easy red wine cheesecake.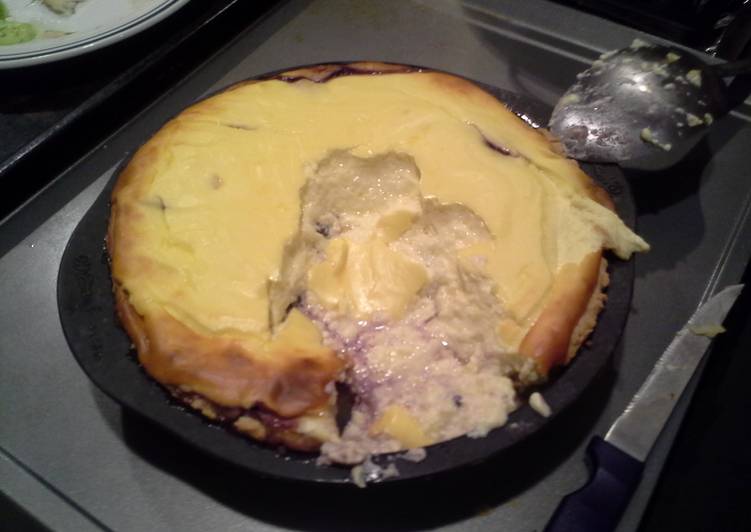 Peel and core each pear and place them in the bowl of lemon water to rest. Pears In Red Wine Cheesecake Recipes Dessert Recipes Yummy Treats Delicious Desserts Wine Poached Pears Pear Dessert Chocolate Cheesecake Desserts. Wine, cheesecake & chocolate is our kind of threesome. You can have Red Wine Pear Cheesecake using 22 ingredients and 10 steps. Here is how you cook it.
Ingredients of Red Wine Pear Cheesecake
You need of preparing pears.
You need 4 of ripe pears.
It's 400 ml of red wine.
Prepare 1 of cinnamon stick.
It's 1/2 cup of sugar.
You need of For the streusel.
It's 12 tbsp of butter.
Prepare 1 cup of flour (whatever you use).
You need 1/2 cup of sugar.
Prepare 2 tbsp of vanilla sugar.
Prepare 1 medium of egg.
It's of For the filling.
It's 2 cup of Greek yogurt.
You need 1 cup of crème fraîche.
Prepare 1/4 cup of sugar.
Prepare 1 packages of vanilla pudding powder.
You need 2 medium of egg yolks.
You need 2 medium of egg whites.
You need 1 pinch of salt.
It's of For the topping.
It's 1/4 cup of powdered sugar.
You need 1 tbsp of liquid from pears.
This red wine pear frangipane tart is the perfect holiday dessert. Light and creamy frangipane filling layered with gorgeous red wine poached pears These poached pears get their deep red hue from being mulled in red wine and spices which imparts not only a glorious color but an aromatic and rich. This red wine-poached pear with chocolate recipe is a perfect dessert option for the holidays, cold winter nights, or as a show-stopper to impress your friends. Just don't let them know how easy it is to make!
Red Wine Pear Cheesecake step by step
To prepare the pears, rinse, dry, peal, halve and remove the seed. Put the red wine in a small pot with sugar and cinnamon. Add pear halves and bring to a boil and cook over low heat for about 15 minutes. Remove pan from the heat. Let the liquid cool for at least 2-3 hours. Drain pears in a colander and have the liquid in a bowl..
Melt butter for the dough and let it cool. Put flour in a mixing bowl. Add sugar, vanilla sugar, egg and butter..
With a hand or table mixer, mix on lowest setting, then at the highest level to crumble..
Preheat oven at 350°F..
Roll dough out and put the dough in a cake pan evenly..
Floor the topping, in a bowl put crème fraîche, greek yogurt, sugar, vanilla pudding powder, and egg yolks. Beat egg whites with salt until stiff and fold into the mixture..
Add a quarter of the Greek yogurt mixture onto the cake crust. Put pear halves onto it and put the rest of the Greek yogurt mixture on top and smooth it out..
Mix together the red wine liquid and powdered sugar to make the topping. Sprinkle on top of the Greek yogurt mass..
Put into the preheated oven for 70 to 75 minutes..
When done take out of the oven and put it on a wire rack to cool and form..
Serve with a savory cream like mascarpone, crème fraiche, or Devonshire cream. Place lemon peel, lemon juice, red wine, water, sugar, vanilla, star anise and bay leaves in a medium-size pot and stir to combine. Swirl the pot around a few times during cooking so that the pears move around a bit and get covered in the red wine. Carefully remove pears from the syrup and set aside. Try this alluring Pears In Red Wine recipe.