cinnamon chip scones. These cinnamon scones are overflowing with sweet cinnamon spice and cinnamon chips. They're buttery and moist with crisp crumbly edges and soft flaky centers. These cinnamon chip scones are buttery & moist, easy to make for breakfast or brunch, and are even better than Starbucks & Panera!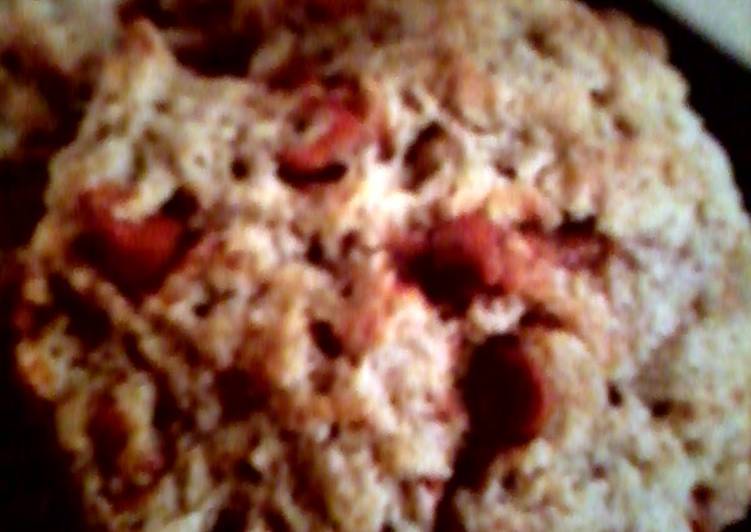 These cinnamon chip buttermilk scones are tender, buttery and perfect, plus, the. Cinnamon chip scones, coming right up! I got this scone recipe from a friend's sister, and it is to die for. You can cook cinnamon chip scones using 13 ingredients and 5 steps. Here is how you achieve it.
Ingredients of cinnamon chip scones
You need 2 1/2 cup of all-purpose flour.
You need 1/2 cup of graulated sugar.
You need 1 tsp of cinnamon.
Prepare 1 tsp of ginger.
It's 1/2 tsp of allspice.
Prepare 1 tsp of baking soda.
You need 1/2 tsp of baking powder.
Prepare 1 tsp of 1/16. salt.
It's 1/2 cup of unsalted butter,at room temperature.
It's 1/2 cup of 1% lowfat milk.
You need 1 of egg.
It's 1 tsp of vanillla.
You need 1 1/2 cup of cinnamon baking chips.
This is a simple, delicious scone recipe that works well using a mixer or a food processor. Cinnamon Chip Scones are my go to sweet when I go to Panera Bread. One of my favorite sweets is the cinnamon chip scone. I have wanted to make these for quite a few years, but was unable to.
cinnamon chip scones instructions
preheat oven 400.
combine flour and the next 7 ingredients(flour-salt).
with apastry blender,cut butterinto flourmixture resembles coarse crumbs.
combine milk,egg and vanilla.with wooden spoon,mix into flour mixture.stir in cinnamon chips..
scoop out batter using a 1/4 cup measure and place onto a baking sheet lined with parchment paper.bake 12-15 mintues,until light golden brown.let cool before storing or serving.
Buttery, tender scones that are full of sweet cinnamon flavor and not the least bit dry. The sweet crunch on top is the best part! Forget everything you think you know about scones. Cinnamon chip scones with a cream cheese drizzle—seriously, how good does that sound?!? Although I loved my last scone recipe, this one is my new fave.