Cheddar_Cheese_Scones. These are the best scones I have ever eaten! Moist, golden scones flavored with cheddar cheese and laced with chopped scallions. When most people think of scones, they think sweet: classic currant, cranberry-orange, offbeat chocolate chunk. recipes.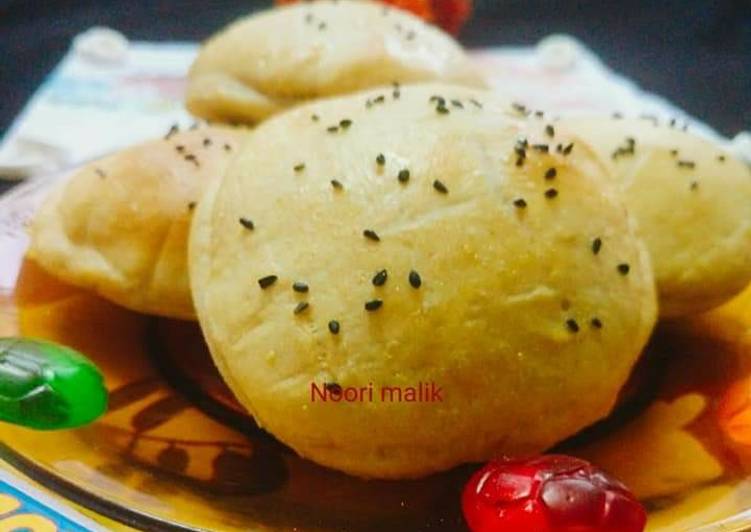 The layers are rich and crumbly, but not overly dense. Simple, quick cheese scones that can be frozen or enjoyed warm with soup. Indulge in some cheese scones for afternoon tea or as part of a picnic. You can cook Cheddar_Cheese_Scones using 6 ingredients and 8 steps. Here is how you achieve it.
Ingredients of Cheddar_Cheese_Scones
You need 6 slices of Chicken chunks *1 ½ cups of all-purpose flour.
Prepare 1/3 cup of butter *1 Tbsp of baking powder.
You need 1/4 Tbsp of baking soda *½ Tbsp of mustard powder "½ Tbsp of salt.
It's 1/4 cup of chopped green onion.
You need 1/2 cup of grated cheddar_cheese.
You need 2/3 cup of buttermilk.
They're also great served alongside soups. Warm, buttery cheddar cheese scones with a kick of cayenne. This Cheddar Chive Scones recipe is so easy, quick, and SO good! No special tools required for this No special tools are required for these simple Cheddar Chive Scones.
Cheddar_Cheese_Scones instructions
Cook the chicken chunks over medium heat.
Mix all-purpose flour, baking soda, baking powder, salt, and mustard powder in a bowl..
Now add the butter and # cheese to the flour mixture. Mix well.
Then add the green onions and chicken chunks..
Make a dough with the flour mixture using the buttermilk..
Transfer the dough to a lined baking sheet and cut it into wedges..
Bake until the scones turn golden in colour.
Serve it hot.
Spinach Cheddar Chive Scones aka Green Scones are delicious year round, but can also Me: (big smile on my face) "They're scones! Cold Heavy Cream, Plus More For Brushing On Scones Scones and biscuits are made with many of the same ingredients and have similar preparation. However, Cheddar cheese is now made throughout the world. The first reference to Cheddar comes. Cheddar and chives are a great combination in scones.