Homemade avocado and coconut Milk ice cream. #avocado #avocadoicecream #icecream #icecreamrecipe #veganrecipes #coconut #foodstyle #photography #homemadefood #coconutmilk #coconutsugar #freeze #dessert Please do follow the instructions as guided in the video and you will result in a delicious yummy ice cream. This avocado ice cream is a very easy healthy homemade ice cream that's vegan, paleo-friendly and absolutely tasty. Creamy, smooth and ultra rich In a high-speed blender, add the peeled and pitted avocados.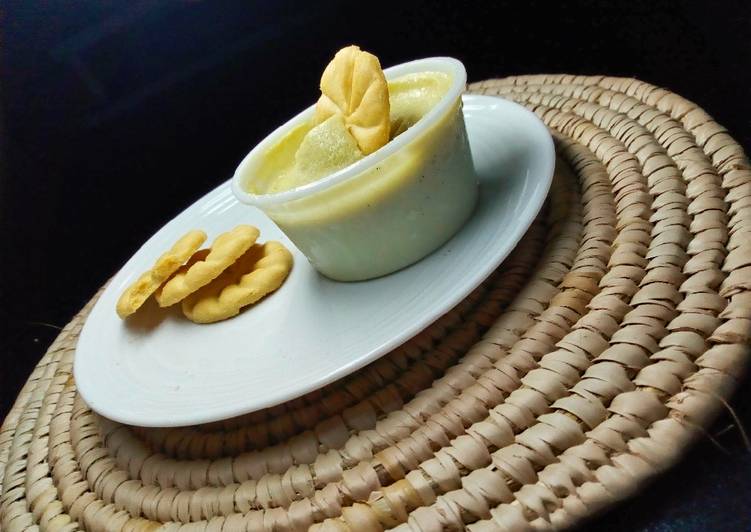 Rich, creamy, vegan, and free of cane sugars. It tastes a little like key lime pie; the avocado just adds silkiness and color. Optionally add soy milk powder as well. You can have Homemade avocado and coconut Milk ice cream using 5 ingredients and 7 steps. Here is how you achieve that.
Ingredients of Homemade avocado and coconut Milk ice cream
It's 1 of Big coconut.
You need 2 of Avocado pears.
It's 1 tablespoon of coconut Flavor.
It's of Water.
It's of Sugar (optional).
Creamy avocados are popular as smoothies in Morocco. Mixed with coconut can make a delicious vegan ice cream. This raw food recipe for vegan icecream with avocado and coconut is not only vegan, it's also sugar free and gluten free. This coconut avocado ice cream is silky smooth, luscious, and surprisingly good with chocolate sauce.
Homemade avocado and coconut Milk ice cream step by step
Break coconut.
Blend with water and sieve to remove milk.keep aside.keep shaft to dry for Oda uses.
Peel avocado and remove seed and inner black skin.rinse.
Add coconut milk and avocado together in a blender and blend into smooth consistency/ paste.
Add flavor and pulse for 2 minutes..
Scoop into containers and refrigerate until frozen..
Serve n enjoy.
Scoop flesh into a food processor, add sugar and lemon juice, and whirl until smooth. Add sweetened condensed milk and coconut milk and whirl to blend. Avocado Ice Cream is creamy, delicious and the perfect treat for hot summer days. It's so easy to make, no ice cream maker needed! It's rich, creamy and reminiscent of the "dirty" ice cream peddled in the Philippines via ambulant carts.