Easy cheesy scones. Indulge in some cheese scones for afternoon tea or as part of a picnic. Welcome to MJ's Kitchen & today's recipe is Easy Cheesy Scones. Make these scones for breakfast, as a snack & for kids lunchboxes.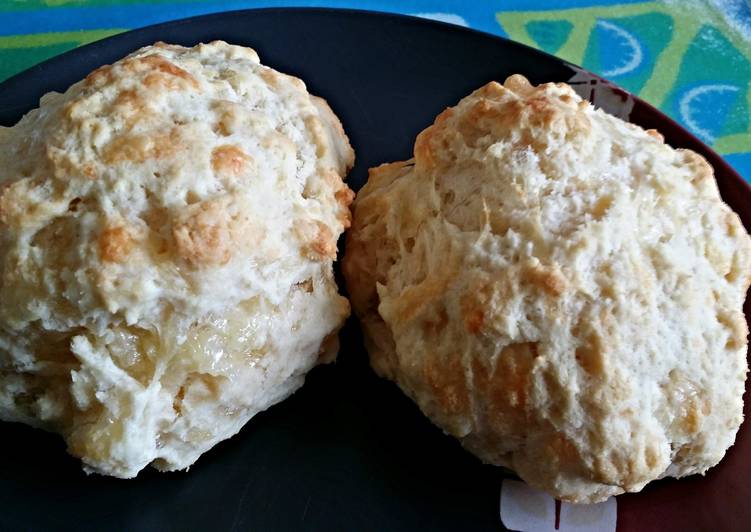 Learn how to cook and sew with Miss Markwell. Thanks to Ellie for the suggestion! These light and fluffy Cheese scones are easy and absolutely delicious. You can have Easy cheesy scones using 5 ingredients and 5 steps. Here is how you achieve that.
Ingredients of Easy cheesy scones
Prepare 3 cup of Self raising flour.
Prepare 3/4 cup of Soft butter.
Prepare 1 tsp of Salt.
You need 1 1/2 cup of Milk.
You need 1 cup of Grated cheese.
Full of flavour served warm and slathered with butter nothing else matters. These Easy Cheese Scones are cheesy, savoury, buttery, and flakey. Full of smoked cheese, cream cheese, and herbs, they are a great addition to a cheese platter. This classic cheese scone recipe shows you how easy these baked goods are to make, whether for snacking or part of a traditional afternoon tea.
Easy cheesy scones step by step
Pre heat the oven to 200'c.
Work the butter through the flour and salt with your fingertips until it resembles breadcrumbs..
Create a well in the middle of the flour and add the milk, mix the batter with a cutting through the dough with a butter knife..
Mix the cheese into the dough..
Spoon 6 balls of dough on to a baking tray lined with baking paper. Bake in the oven until it's golden brown..
Brush the tops of the scones with a little milk. Cheese scones have to be one of the easiest recipes to rustle up. Scones are the perfect recipe for little ones to have a go at making too. Stir in the cheese and then the milk to get a soft dough. Brush the tops of the scones with a little milk.